Upgrading a listing:
You have the opportunity to upgrade your listings to Premium or Featured using credits from the Properties data table and on the Property Details page.
From the Properties Details Page:
Click 'Upgrade' in the right-hand panel.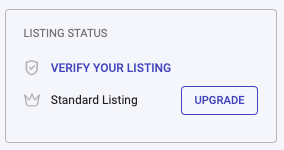 From the Properties data table:
Select the published Property from the data table and click on the upgrade button.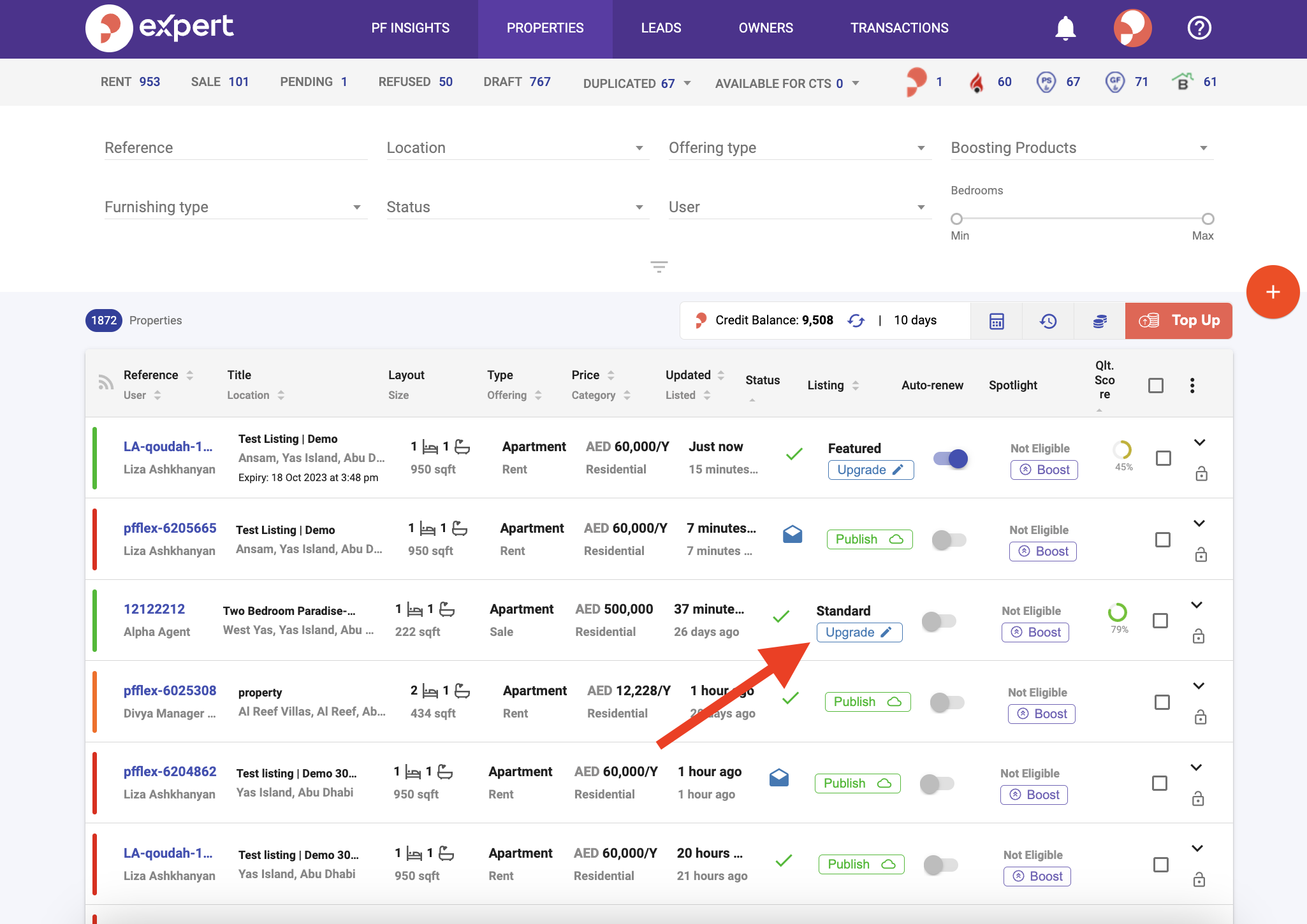 A screen will appear that give you four upgrade options and their credit prices:
Upgrade to Premium - for either 15 days or 1 month 
Upgrade to Featured - for either 15 days or 1 month
Select the upgrade option and click 'apply' - the listing is then upgraded automatically.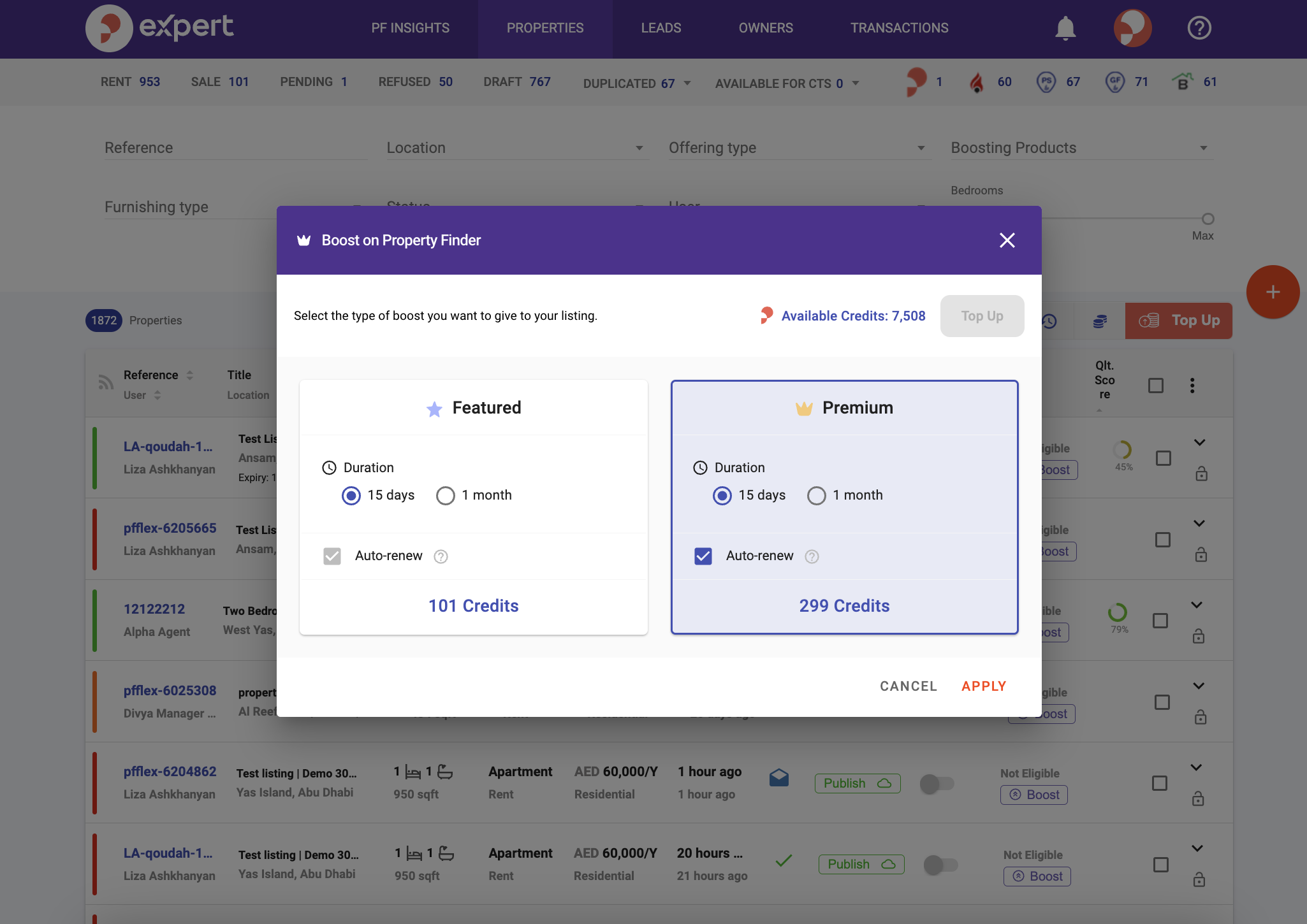 Upgraded listing state:
Once upgraded, you will see the new listing type displayed on the data table - online with expiry date and auto-renew selector.