Listings are typically reported for the following reasons:
1) Being unavailable (rented/sold or otherwise off the market)
2) Being inaccurately priced
3) Being exclusive with another brokerage
4) Contravenes image guidelines
5) Trakheesi permit number is incorrect
If we are unsure of the validity of the report, we will contact you and provide you with 24 hours notice of the nature of the complaint. If we fail to hear back from you, the listing will be placed under review and go offline.
If the listing contains an inaccurate location, inaccurate number of bedrooms, inaccurate/irrelevant amenities, inaccurate property type or is in the wrong category, these will be removed immediately as rectifying the listing will automatically create a new listing (with the same reference number but a different webid). If you identify such a listing, you can request a refund of the credits you used whilst the listing was offline, once the listing has been corrected.
If we receive a copy of an Ejari/Tenancy Contract, MOU or New Title Deed/Ownership documents, the listing will be removed immediately without prior notice.
For all listings placed under review, you will receive a notification by email and you can hover over the under review tag on the properties page to find out exactly why it was removed.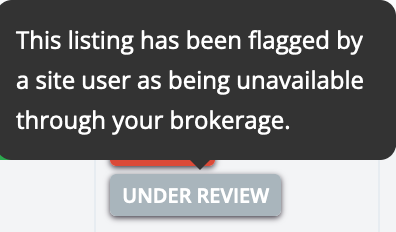 A full list of reason for listings being reported is below::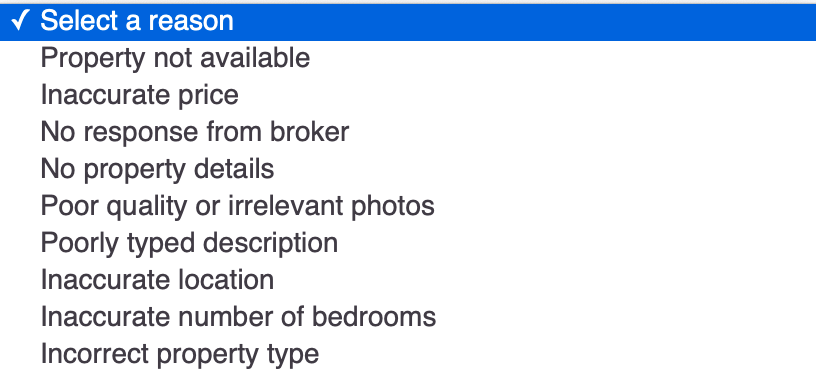 Should you have documentation or correspondence from the property owner that disputes the report, you can send this over, along with the reference number, to qualitycontrol@propertyfinder.ae.