Who can use this feature?

Admins
The Agent Insights Dashboard provides you and your team with useful insights about your agents performance and SuperAgent Insights.
What is covered?
Agents Insights Overview
The Agent Insights is updated daily, based on the past 60 days.
1. The Page starts with an overview of the number of agents available in your company.
2. The insights continue with your top-performing agents in terms of Leads, Number of Listings, and Quality Score of their listings.
The Insights Dashboard highlights your agent's performance in terms of leads, listings, and quality scores over the past 60 days.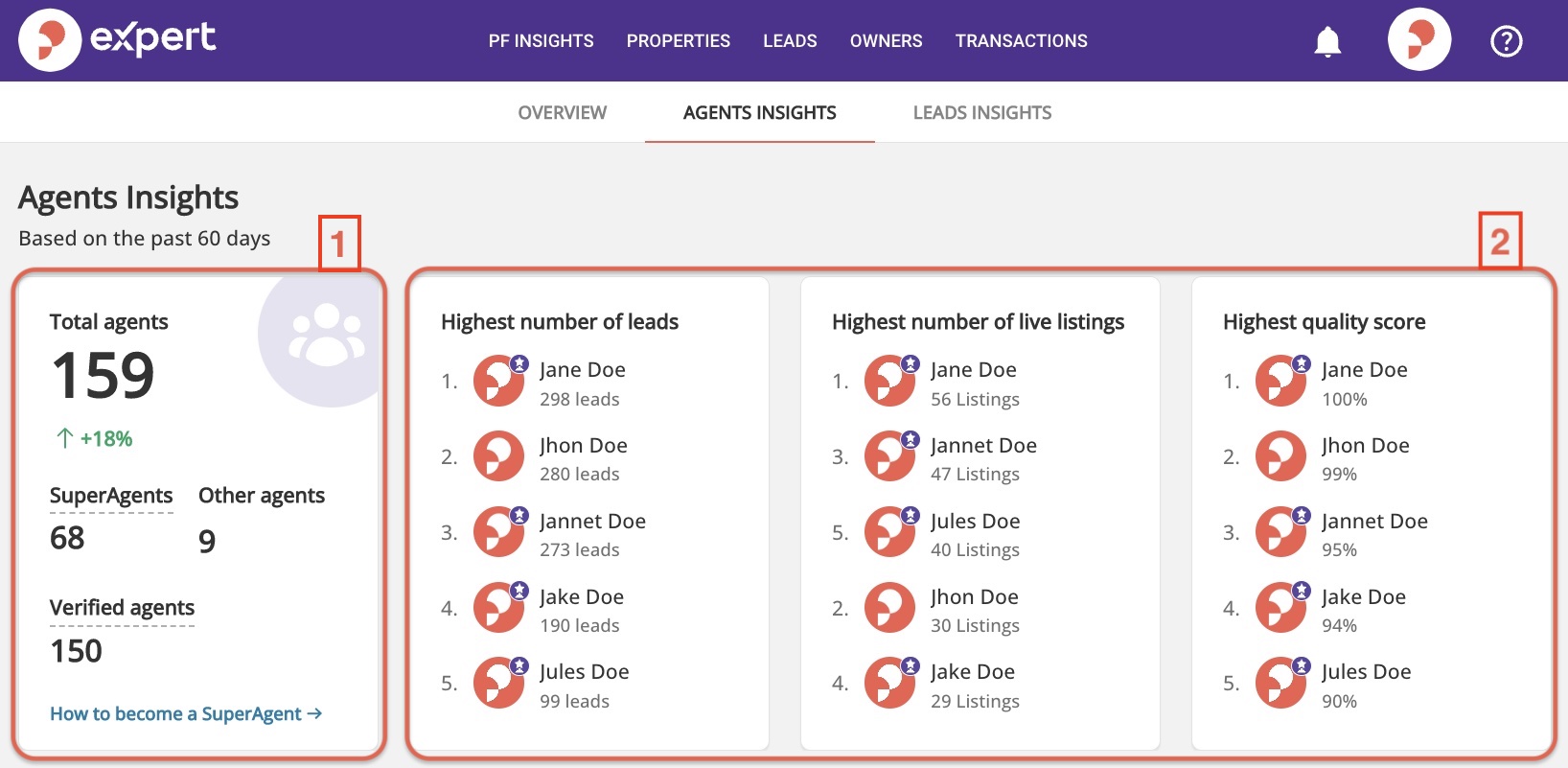 | | |
| --- | --- |
| | Note: Leads are counted every time a client clicks on Email, Call, or WhatsApp on your listings and not when they contact you. |
Agents Performance
The Agent Performance provides highlights of the agents performing in the below metrics.
| | |
| --- | --- |
| | Number of Listings Assigned |
| | Number of Leads Received (WhatsApp, Calls, Emails) |
| | The Agent's Average Response Time and Response Rate |
| | SuperAgents |
You can use the search bar to filter by agent name or show only SuperAgents.
Apply quick filters to view only the details you wish to see on the right-hand side (Listings, Leads, or Responsiveness only)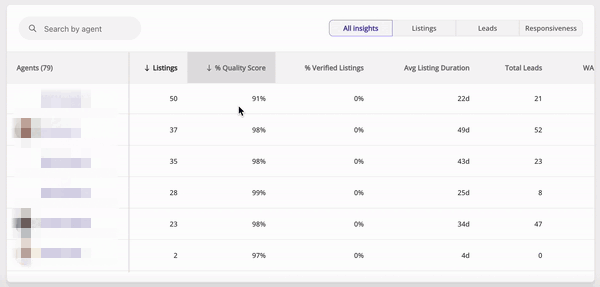 | | |
| --- | --- |
| | Tip: Click on the Agent's name (or View Details) on the far right, to see SuperAgent Dashboard. |
Learn more about What is the SuperAgents and How to Become a SuperAgent.